Mindfulness Based Psychedelic Therapy - Created by Daniel and Alison McQueen
Mindfulness: Awareness of the present moment with acceptance and curiosity
Psychedelic: Soul, mind and spirit manifesting
Therapy: Supporting holistic health and wellbeing
The field of psychedelic therapy is rapidly becoming recognized as an invaluable tool for our own healing and transformation. We are seeing promising and rapid relief for suffering previously very difficult to alleviate even with years of more traditional therapeutic methods. We help our clients journey inwards and develop their own tools to understand themselves and help to reconnect the parts that have been lost, hurt or pushed away, and reintegrate back into wholeness.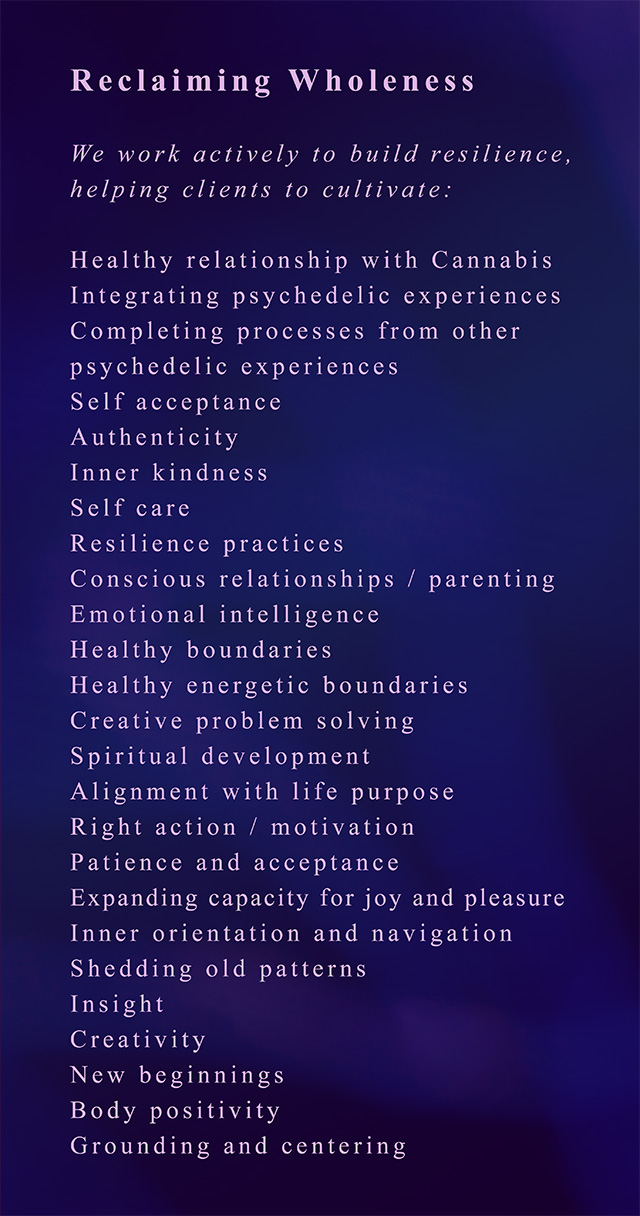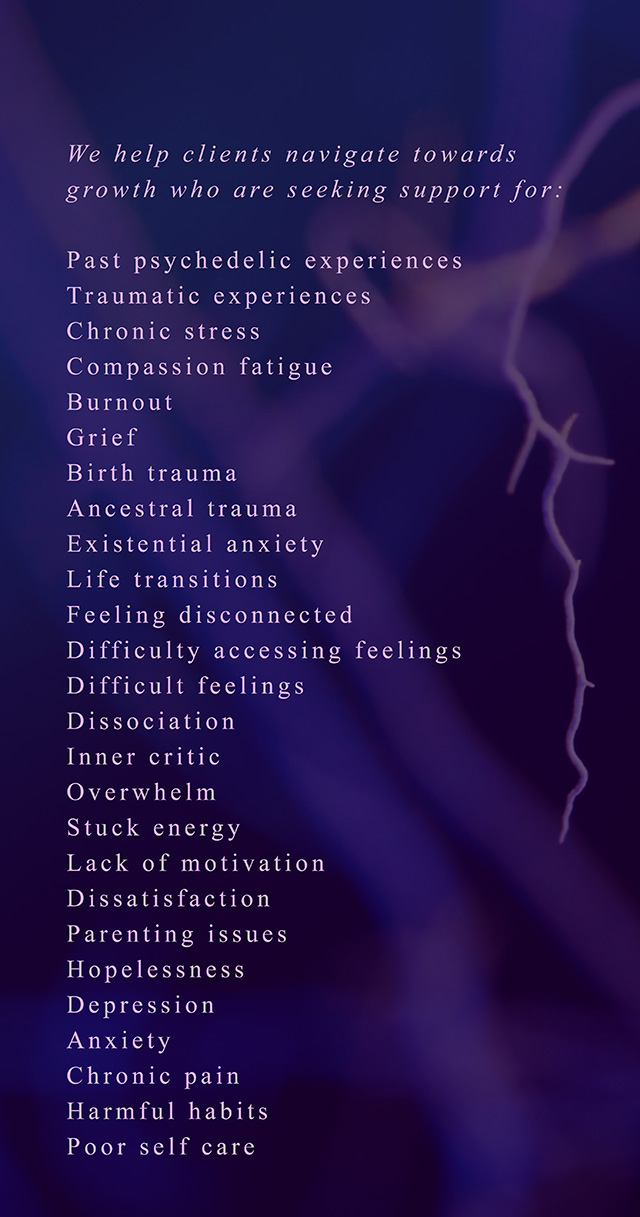 "The body shuts down when it has too much to bear; goes its own way quietly inside,
waiting for a better time, leaving you numb and half alive."
― Jeanette Winterson, The Passion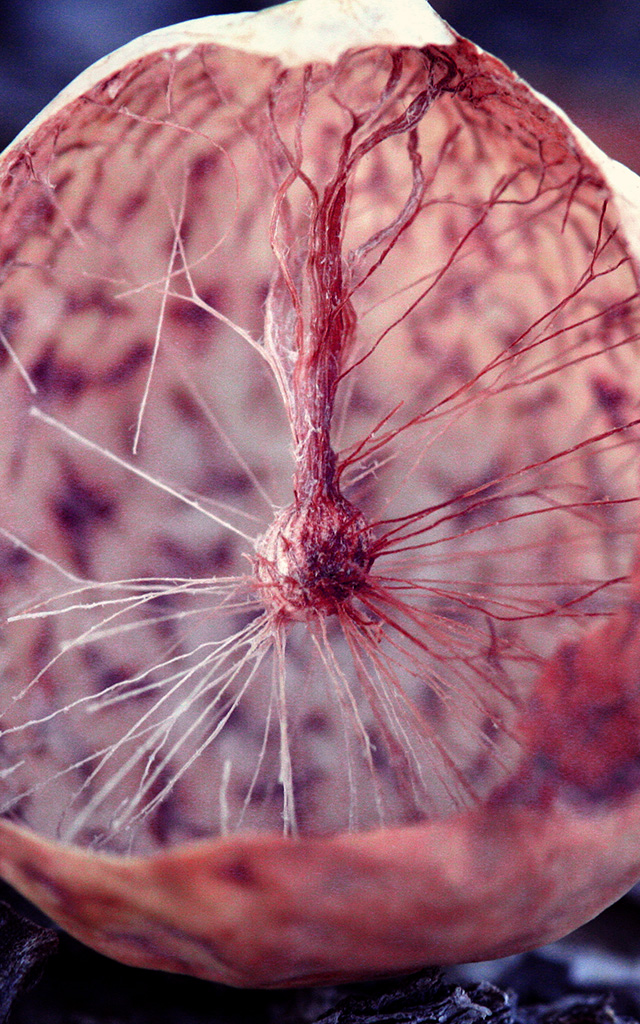 LEGAL DISCLAIMER: CC Journeywork LLC dba CannaCocoon fully complies with all local and California State Cannabis laws and all federal laws and regulations. We are a harm reduction, mindfulness service and education company. We do not promote illegal activities or provide resources for obtaining illegal substances or illegal psychedelic psychotherapy services. Mindfulness Based Psychedelic Therapy is not psychotherapy although it works well as an adjunct support.
CC Journeywork LLC dba CannaCocoon does not provide or sell cannabis for any aspect of our program and it is not a retailer, supplier, reseller, distributor, agent, representative or subcontractor of any cannabis supplier or retailer.
As a psychedelic harm reduction program we do not support the misuse or abuse of Cannabis, any other drug or psychedelic medicine. Nor do we believe that Cannabis or psychedelic medicine exploration, even within the confines of applicable laws, is appropriate or beneficial for everyone.